Offering an incredible range of carpets and tiles from leading manufacturers such as Interface, JHS and Axminster, we expertly supply and fit new carpets in commercial and domestic properties throughout London and across the Home Counties.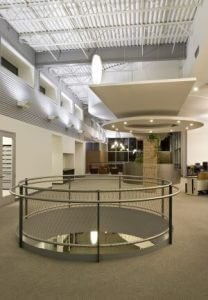 From the simple practicality of new carpet tiles to the body and border ranges, we fit carpets for any situation.
We have unrivalled experience in the flooring industry and we have developed strong relationships with some of the UK's leading carpet suppliers and flooring manufacturers. This guarantees you absolute quality, reliability and style and a carpet installation that will last you for many years to come.
We appreciate that every client is different and we tailor our carpet supply service to each commercial and domestic customer's requirements. For instance, we know that domestic customers want elegant, comfortable and long lasting carpet fittings while commercial clients require durable and hard-wearing carpets that can withstand heavy usage.
From the educational favourites of fibre-bonded carpet to the impervious backed ranges of the care industry and the stud resistant flooring products of the clubhouse, we offer high quality and affordable new carpets for all situations.
Carpet tiles are also a very popular product of ours, offering practical, comfortable and hard wearing alternatives to others on the market. Please see our Carpet Tiles page for more information.
Alongside our carpet supply and installation services, we also provide commercial clients with an extensive and unique carpet cleaning service that is tailored to each client's individual flooring maintenance requirements.
For more information, please see our dedicated Carpet Cleaning page.
We welcome new enquiries at any time so contact our friendly carpet fitters today to discuss your specific flooring requirements, and arrange your FREE no obligation survey and carpet installation quotation.