Real wood floors are the height of comfort, style and elegance; have high quality wood flooring installed in your home or office today!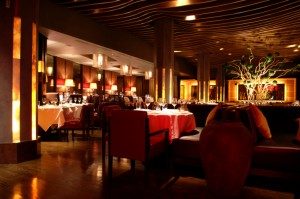 Utilising their two decades of experience in the industry, our friendly and professional flooring fitters will install a wide range of beautiful and stylish real wood flooring in any commercial or domestic property in London and the surrounding Home Counties.
We only supply and install the finest wood flooring materials; all our products are manufactured by many of the UK's leading names in the industry, which guarantees you reliability, high quality and practical durability at all times.
Hard-wearing capabilities
Like many natural substances, hard wood flooring is tough and hard-wearing, even under regular and heavy use. In the right environment, wood can develop improved aesthetics as it ages and this has been proven to increase the value of your home.
An attractive and elegant flooring solution option
A well prepared and professionally fitted wood flooring oozes beauty, quality and refined style. With a wide variety of flooring products and specialist wood flooring treatments available, we are able to turn any room into a warm, inviting and clean space.
Improve the look and feel of your restaurant, shop, office or home
Many business owners are concerned that plain wood flooring can create a cold or drafty room; in fact, the rich tones of wood and warm feel of the material will do the complete opposite!
Comprehensive wood flooring installations
Whatever your flooring requirements, our fitting team provide expert installations of all real wood flooring to the highest quality standards.
Enquiries are welcomed at all times, so contact our flooring fitters today to run through your individual wood flooring needs and arrange your FREE no obligation property survey and floor fitting quotation.